FitzMC Sponsors Light the Torch 5K Night Run Fundraising Event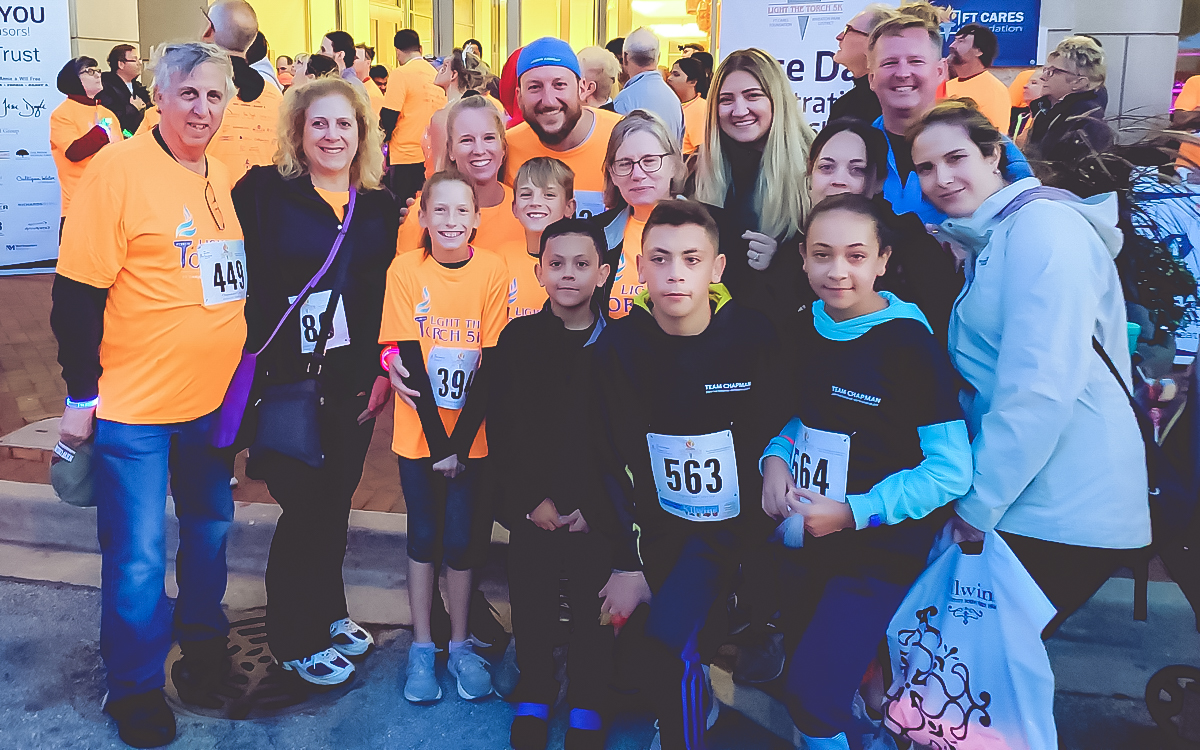 FitzMC employees and their families participated in the 2019 Light the Torch 5K Night Run. From left to right (back row): Barry Mlot, Gail Essman, Jennier Malinowski, Joe Malinowski, (middle row): Haydyn Malinowski, Gavin Malinowski, Marybeth Nagy, and Chapman Group participants.
FitzMC was a proud Silver Plus Sponsor of the Light the Torch 5K Night Run 2019 fundraising event, held on Sept. 28 in Wheaton, Ill.
The event was organized by the Wheaton Park District and the FT Cares Foundation and offers participants a unique 5K run/walk race through luminary lanes in downtown Wheaton after sunset. The race ends with a street fest of music, face painting, carnival rides, beer garden and food vendors.
A portion of the proceeds from Light the Torch 5K will support FT Cares Foundation and its mission of transforming lives, as well as Special Spaces, an organization dedicated to changing children's lives one bedroom at a time; Western DuPage Special Recreation Association, which offers engaging community-based social and recreational programs for individuals of all ages with special needs; Team Rubicon, which serves vulnerable and at-risk populations affected by disaster; Cosley Zoo, which creates connections between people and animals that will inspire lifelong conservation of the natural world; Sensory Garden Playground whose mission is to create barrier-free and universally accessible outdoor play spaces and gardens in DuPage County; and the DuPage County Historical Museum, which is dedicated to the collection, preservation and interpretation of material culture documenting DuPage County.
FitzMC has been sponsoring Light the Torch 5K Night Run since 2015, and employees have participated as walkers/runners since the inception of the event in 2013.
"FitzMC was honored to again sponsor this very enjoyable and meaningful event that gives so much back to the community," said Kathy Shine, Vice President of FitzMC. "We would like to thank Maribeth Nagy, Jennifer Malinowski, Gail Essman and their families and friends for representing FitzMC at the 2019 Light the Torch event in Wheaton."